Britannia Beach is a remarkable scuba diving destination, suitable for all skill levels.
Lying in close to 15 m of water near Britannia Bay, BC, is the ex-CCGS Ready, an ex-Canadian Coast Guard Ship which sank in January of 2011. Two unmarked dive sites can be explored: one with three shallow wrecks and more to be found in deeper water; and another along an old retaining wall called the Britannia Wall.
Another prominent wreck, lying on her starboard side at 21 m is the Canadian Coast Guard Ship Ready. It sank in 2011, in a collision with an older wood hulled wreck. There is much debris where the boats collided, and the sea life that now lives there makes for a fascinating dive.
Open Water training dives and Advanced Open Water wreck Adventure dives are offered near some of the wrecks.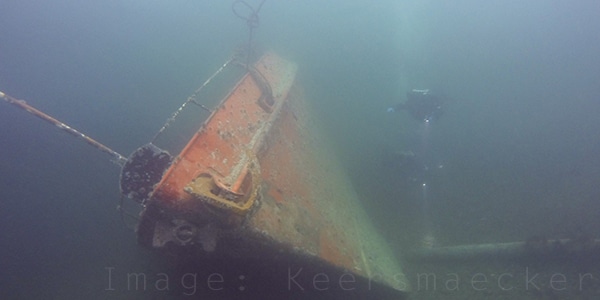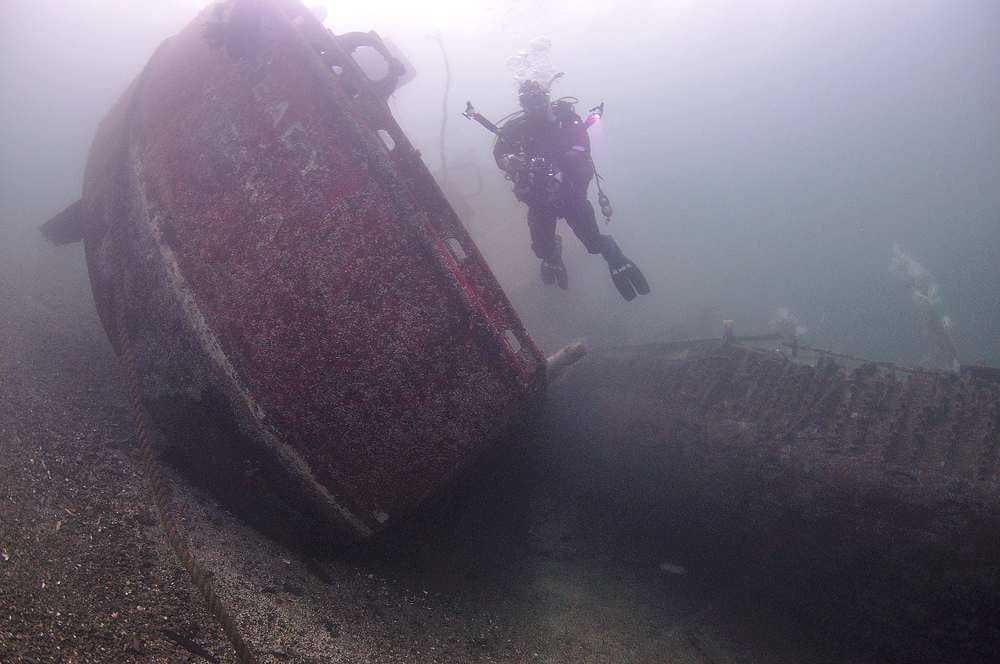 Porteau Cove Diving Site
Situated along the Sea to Sky Highway, 8 km south of Britannia Beach and approximately 40 km north of Vancouver is Porteau Cove, Provincial Park.
Although diving inside the wrecks is not recommended, divers appreciate its 6 m to 18 m man-made reefs and sunken vessels in a diving area marked by a series of marker buoys. Changing tides and strong in and outflow winds are to be considered for safety.
With its change room facilities, a handy diver shower at the top of a concrete stairway, a boat ramp, an old ferry dock, a large parking lot, picnic tables and a nearby campground, Porteau Cove is a dream destination for divers across North America.