The SLRD (Squamish-Lillooet Regional District) is a local government federation, formed by the District of Lillooet, the Village of Pemberton, the Resort Municipality of Whistler and the District of Squamish), as well as four unincorporated rural Electoral Areas (A, B, C, D). The SLRD is located in the territories of the Líl'wat, Squamish and St'at'imc Nations.
The SLRD serves around 42,665 residents, and has its headquarters in Pemberton, which is located approximately in the middle of the region.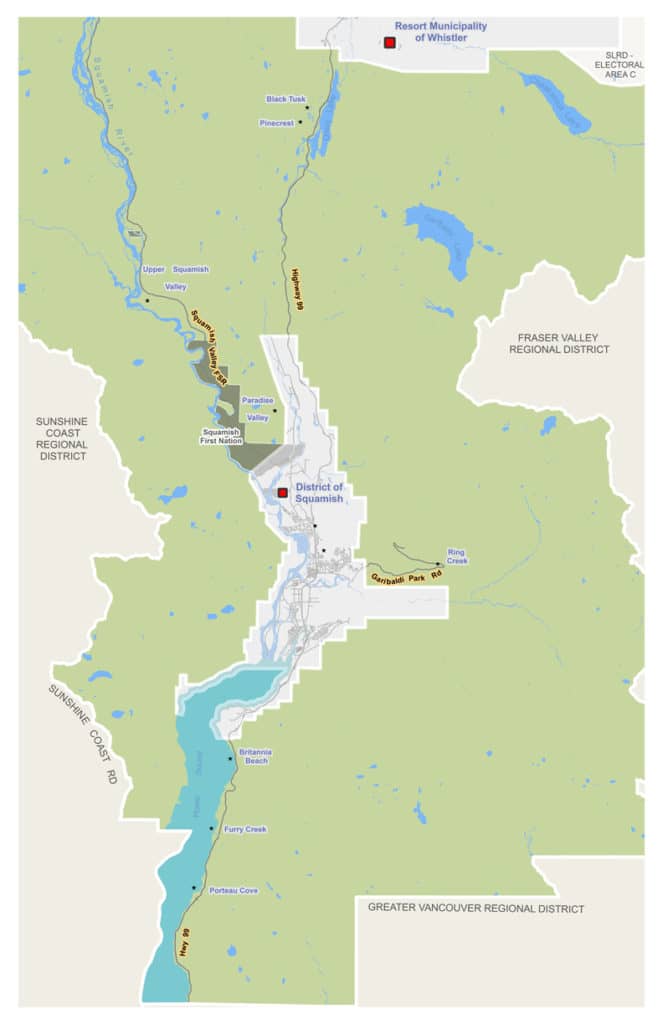 Britannia Beach is part of Electoral Area D. 
Population: 803 including Aboriginal peoples (2016 census)
Electoral Area D includes three oceanfront communities:

Porteau Cove, Furry Creek

and

Britannia Beach.

Electoral Area D also includes smaller rural residential and agricultural communities in the Upper Squamish and Paradise Valleys and Pinecrest Estates and Black Tusk Village along the Sea to Sky Highway Corridor near Whistler.

 

Electoral Area D is the southern-most area of the Squamish-Lillooet Regional District, bounded by Electoral Area C to the north, Metro Vancouver to the south, the Sunshine Coast Regional District to the west, and the Fraser Valley Regional District to the east.
Tony Rainbow, Director (Board Chair)
Electoral Area D
Cell: (604) 317-7220
Squamish-Lillooet Regional District
Box 219, 1350 Aster Street
Pemberton, BC, V0N 2L0
Phone: 604.894.6371
Toll Free: 1.800.298.7753
Fax: 604.894.6526
Email: info@slrd.bc.ca